Downsizing Homes Or Seeking One Level Living In Hudson
Our Hudson home market is extremely limited in what is actively listed for sale today, and if you happen to be seeking a one-level living property your options are even less! Did you happen to see this great new listing? With 2 bedrooms - 2 bathrooms - great open floor plan AND SUNROOM ... this property is a win - win option for the buyer wanting comfort without steps! It still offers you a generous 2 car garage and is located in a fabulous neighborhood as well! Let's talk before it wears a SOLD sign!!! Denise Krogman - 715-222-6262 Follow the link for more pictures and details!
http://denise.propertyexecutivesrealty.com/property/133-4720176-83-Deerwood-Court-Hudson-WI-54016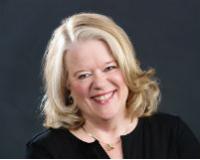 I am a Realtor who LOVES what she does … and it shows! Having my license since 2001, I have had the honor of helping many families take the journey of relocating and nesting in their new locatio....