IS YOUR LANDSCAPE READY FOR WINTER
With winter arrival being only a few weeks ahead your time to 'take care of business' outdoors is ticking away! Have you shared your love with your landscape lately? Here are a few ways to protect your investment and keep your landscape healthy:
- Mulch around the base of trees and shrubs to protect them from frostbite. NOTE: Beware of using the free mulch from your local municipality. While the price is great, they often are host to disease from the trees of which they were ground.
- Prune dead branches from trees and bushes. This is a great time to also 'shape' them for their spring rebirth.
- Remove the blossoms from bushes.
- Cut back the ornamental grasses.
- Cover small plants and seedlings with pots/buckets to protect them from the weight of snow.
- Wrap sensitive plants and trees with burlap or tree wrap. You could also provide stakes to support young ones!
- Visit your local garden center to scoop up the end-of-season deals. You can still plant if it is earlier enough for rooting before the frost arrives!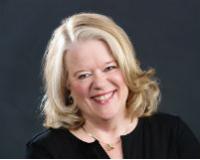 I am a Realtor who LOVES what she does … and it shows! Having my license since 2001, I have had the honor of helping many families take the journey of relocating and nesting in their new locatio....