NATIONAL NIGHT OUT This Tuesday August 2nd
MARK YOUR CALENDARS!
National Night Out - Sponsored by the Hudson Police Department

TUESDAY, AUGUST 2, 2016 FROM 5-8:00 P.M.
The Hudson Police Department will be hosting National Night Out on Tuesday, August 2, 2016 form 5:00 to 8:00 p.m. at Lakefront Park to involve all segements of the community in a campaign designed to heighten crime prevention awareness and sto strengthen police-community partnerships.

If you have any questions, suggestions, or would like to sponsor an event activity you can contact
Detective Traci Hall at the Hudson Police Department by phone, 715-386-4771 x237, or email thall@ci.hudson.wi.us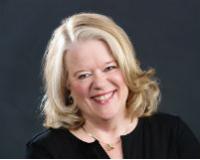 I am a Realtor who LOVES what she does … and it shows! Having my license since 2001, I have had the honor of helping many families take the journey of relocating and nesting in their new locatio....