by Denise Krogman, SRES, GRI
Property Executives Realty
(715-222-6262)
Licensed WI and MN
When you decide to sell your home the 'To Do' list of things to get done quickly can seem quite overwhelming! Be kind to yourself and prepare what you can now! Whether you think you will sell in a month, or a few years, organizing and thinning things out now will save you lots of stress later. It also will make your daily life until you sell much more relaxed.

Try these simple steps toward getting a start ...

1. Closets are a great place to begin. Step back for a moment and take a look at yours. Begin with the ones that will give you the most personal satisfaction when done. Master bedroom? Mudroom and daily entrance area? Kitchen pantry? Bathroom? While a buyer will check out every closet and storage area, remember ... by taking these steps early you are also focusing on what YOU will enjoy when done.
2. Whether a closet or a room, before you begin try sitting on the floor and looking at things from a new perspective. Open floors (especially in closets) make a space feel larger. Minimize what you can on the floor, and then begin working your way up.
3. If your selling/moving date is in sight, then pack anything you won't need to have until after you arrive in your new home. Set up three areas to sort in to as you weed through your belongings. Pack - Donate - Organize. For best results, totally empty your closet before you begin. That means the only items that go back in to your closet at the items needed before you move. I know .... it sounds daunting! It will, however, be a great feeling of satisfaction when complete. Treat yourself. Just do it!
4. While your closet is empty, do any repairs. Paint. Add or repair shelving and hanging space. Remove any shelving that isn't of benefit to the final goal of open spaces and organized items.
5. When putting things back in to the closet have a plan to organize them. Will you organize by color, or type of clothing, or perhaps seasons. Some will choose to put actual outfits together so they are ready to grab and go in a hurry. Remember NOT to hang anything on the doors or in the doorways that would be an obstruction to those buyers who will be looking. You will want to 'welcome' them in to the space and have it presented as though you have more room than needed.
6. SAFETY TIP!!! Remember to remove and secure the following items for your safety: Guns, jewelry, medications, electronics, and personal items of value or importance to you. While the real estate professionals who will be touring your home will do their best to protect your property, there is always a potential for theft. Protect yourself and your property by minimizing the risk in advance.
Lastly, and most important of all ... pace yourself and make it beneficial for you and your family! While you already know you want to consider the buyer's viewpoint, you are the ones who live there daily and deserve the first consideration. Be kind to yourself and HAVE FUN!!!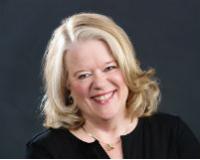 I am a Realtor who LOVES what she does … and it shows! Having my license since 2001, I have had the honor of helping many families take the journey of relocating and nesting in their new locatio....