SHOULD I SELL MY HOME IN FALL
Have you ever heard the old school theories that housing sales season begins in April and ends with summer. If so, we need to talk! While in pre-internet days the spring may have been the focus of sales, it is time to rethink things.
Selling in the fall of the year is a super season for home sales! Fall colors enhance the landscape, showing off the trees and plantings in ways not often appreciated in the hotter seasons. Rather than starting to pop, or being distressed from summer heat, the fall season shows the grounds of your home in their finest display of colors! In addition, temperatures are cooler, which makes home tours much more comfortable and inviting for the buyers! School has begun thus families know more clearly the neighborhoods they want to live in and their timelines to move are less stressful than summer.
While spring time offers the builders Parade of Homes events, and brings out a people wanting to see properties, the fall season brings out those buyers who are truly ready to BUY! Home shoppers in the fall and winter are serious about home buying vs. 'thinking' about it in the future. They are not seeking decorating ideas or the latest trends, but rather buyer's in the fall and winter seasons are 'on a mission' with the goal of moving soon. They tend to be more focused on what they want and more timely in decision making and offer writing.
Lastly, the mass of home listings that old school thinking creates in the early spring of the year have left the market ... giving YOUR home more attention! I love introducing new properties to our fall home buyers, and would love to represent YOU! Together, we have the opportunity to present your home in it's best light to our fall markets and get you your best price quickly! Please call Denise Krogman with Property Executives Realty at 715-222-6262 to discuss your options in person! My buyers await!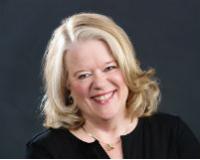 I am a Realtor who LOVES what she does … and it shows! Having my license since 2001, I have had the honor of helping many families take the journey of relocating and nesting in their new locatio....