ST CROIX CROSSING BRIDGE OPENS TODAY
BIG CHANGES are happening that is a wonderful plus for my commuting clients! Thank you to the Stillwater Lift Bridge for your decades of service, and WELCOME to the new St. Croix Crossing bridge! Commutes will be easier, safer, and definitely FASTER! No more waiting for the lift to go down as boats and cars cross paths. While I'm excited for the improvements, I will miss the historical feel of crossing the Stillwater Lift Bridge. Progress! We have finally arrived after years of hard work and planing by many!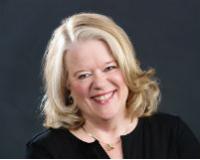 I am a Realtor who LOVES what she does … and it shows! Having my license since 2001, I have had the honor of helping many families take the journey of relocating and nesting in their new locatio....