What Is Your Home Worth TODAY In Hudson And St Croix County
Are you curious what your property is worth in today's market? If so, you always have the option of signing in to various websites to determine its value online in an automated system ... but why would you settle for or believe in a 'automated guesstimate' price point? Your best option is to call Denise Krogman and get the true facts and details that are up-to-date and verifiable? Bonus: I will even provide you a full comprehensive report - MY COMPLIMENTS! As your local real estate professional, I am a huge believer in basing decisions upon FACTS! I work hard to continually stay current with our markets and technology, and have a wide variety of data and the best tools available for your benefit. I welcome the opportunity of sitting down with you to determine your best property value based on local market facts and current information. Relying upon property valuations that are determined via automated online processes misses the benefit of considering many factors, and are not the best measure of true market value. I often receive calls from property owners asking why the numbers online reflect as they do, and asking for my input. Once we sit down to talk they clearly see that there are many factors that determine the true value, and not all can be fully considered and reflected in the automated data process. Seeking a professional Realtor like myself will likely earn you more in the sale of your property, or save you from over spending in a purchase. Take advantage of the resources around you! Call Denise Krogman at 715-222-6262 today! It will definitely pay off whether through getting you a higher sale price for your property, or negotiating a better purchase price for you buyers!
HAPPY CLIENTS MAKE THIS REALTOR HAPPY!!!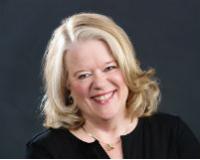 I am a Realtor who LOVES what she does … and it shows! Having my license since 2001, I have had the honor of helping many families take the journey of relocating and nesting in their new locatio....